About School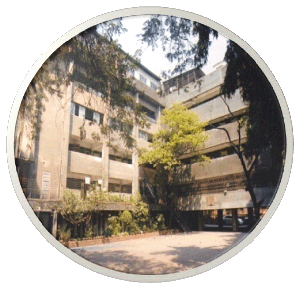 The Anjuman-I-Islam's Dr. Mohammed Ishaq Jamkhanawala Girls' High School & Jr.College of Science & Commerce, Bandra West, Mumbai – 50 was established in 1941 at Mahim West, (where at present our Primary Section is running). In 1970 Secondary Section is shifted to Bandra. Its Jr.College wing comprising of Science & Commerce was added in 1975.
There are all together 43 classes & a well qualified staff ably led by the present Principal, Ms. Saba Quraishi (Mrs. Saba Patel). At present the school is running in 2 shifts comprises VIII to X (21 classes) + 4 classes of Jr.College work from 6.55 a.m. to 1. 15 p.m. & V to VII (18 classes) work from 12.45 p.m. to 6.35 p.m.
On having the opportunity to serve the community through educational institution we intend to create awareness about education thus feeding information in different career orienting fields.
Events and Happenings


D/S, Wishing you a Happy Children's Day. May your dreams come true. Best regards from Teachers non teaching staff, Mrs Jabeen n Principal-MIJ, Bandra.

Wishing good health, more wealth, peace, fame, love, in your life... Happy Diwali.

D/P of Std IX n X, U r requested to kindly attend your daughter's open house at the school today at 10.00am. Principal Anjuman Islam Bandra

D/P,We are starting with daily attendance sms from std 5th to 10th, in case you have received a wrong sms though your child is present in school, plz do not panic. Kindly contact school office to verify- MIJ School, Bandra.

D/P, Base line exam for Urdu subject will be conducted today. Attendance compulsory.(Std: 5th-8th)-Principal-MIJ Bandra.