Campus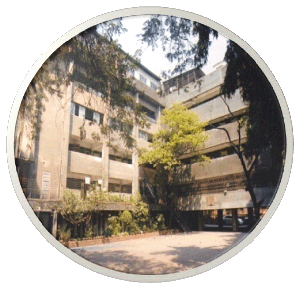 LOCATION
Our school is situated at Bandra West. It is 5 storied building with beautiful Campus & Garden. It is hardly 5-7 minutes walking distance from Bandra Railway Station. Lucky Restaurent / Sayba Hotel is the land mark on S.V. Road. It is surrounded with 90 % residential area. Madina Manzil next/opp to our school. Bandra Urdu High School on S.V. Road & B.P.E. High School at Bazar Road are the nearest schools.

PHYSICAL INFRASTRUCTURE

Building Area : 2888 sq.mt.
No. of Class rooms:- 28
Seminar Hall :- 1
Administrative Area : approx. 1000 sq. ft. (1 H.M.'s Office & 1 Clerical Office)

LAB INFRASTRUCTURE

Well equipped and well furnished laboratory for School (approx. 500sq. ft.) & Jr. College. (approx. 1000sq. ft.)
Prominent Photographs: Attached

LIBRARY

Library Space: approx. 450 sq. ft.
Number of books titles: Above 28000
Volumes : Encyclopedia & Dictionary: 7 to 8 volumes each
Magazines: Above 30,

1. SOCIAL POLITICAL (INDIA TODAY)
2. EDUCATIONAL (SHIKSHAN SANKRAMAN, SHIKSHAN SATHI,
COMPETITION SUCCESS, READERS DIGEST)
4. SCIENCE MAGAZINE (SCIENCE KI DUNIYA)
5. HEALTH MAGAZINE (CARE, MY DOCTOR, FIKR-E-SAHET)
6. KIDS LITERATURE

Learning resources: Year Book Magazine, Encyclopedia, Dictionaries &
General Reference Books, Daily Newspapers (The Times of India, Indian Express, Mumbai Mirror, Inquilab, Urdu Times, Rashtriya Sahara, Loksatta, Navbharat Times).


Events and Happenings


D/S, Wishing you a Happy Children's Day. May your dreams come true. Best regards from Teachers non teaching staff, Mrs Jabeen n Principal-MIJ, Bandra.

Wishing good health, more wealth, peace, fame, love, in your life... Happy Diwali.

D/P of Std IX n X, U r requested to kindly attend your daughter's open house at the school today at 10.00am. Principal Anjuman Islam Bandra

D/P,We are starting with daily attendance sms from std 5th to 10th, in case you have received a wrong sms though your child is present in school, plz do not panic. Kindly contact school office to verify- MIJ School, Bandra.

D/P, Base line exam for Urdu subject will be conducted today. Attendance compulsory.(Std: 5th-8th)-Principal-MIJ Bandra.